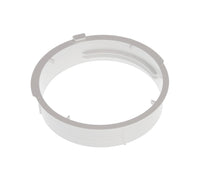 Danby Air Conditioner Exhaust Hose Duct Connector, White
Danby Air Conditioner Exhaust Hose Duct Connector, White
Color: White

Possible Repair Solution For: Leaking air, hissing sounds, hose will not connect, hose will not stay connected.

Please Note: This is intended as a guideline only, as other items can cause the same symptoms.
Breathe Easy With The PureFilters Promise
Clean and healthy indoor air is essential to our well-being, and Canadians deserve a company that gets it right. PureFilters was founded with one mission - to help Canadians enjoy healthy indoor air at an affordable price. PureFilters sources its products directly from manufacturers, cutting out retailers and passing the savings on to you - our valued customer. 
With Purefilters you get quality products, reliable customer service, free shipping across Canada, hassle-free returns, and a 30-day money-back guarantee.
Need help with your order? We're here to help - connect with us via live chat or email us at support@purefilters.ca.