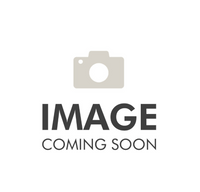 Ecologix PF1418 MERV 8, 14x18x1 Pleated Media Filters (4 Pack)
Ecologix PF1418 MERV 8, 14x18x1 Pleated Media Filters (4 Pack) 
Pleated media filter for Ecologix thermal-duct air handler.
Brand: 

Ecologix


Actual Size: 13-3/4" x 18" x 3/4"

Nominal Size: 14" x 18" x 1"

Lifespan: 3 months per filter and 1 year per package 

Case of 4

Fits the following models: TDHV18, 

DXAH18, EDHV-12, EDHV-18, EP30-EC, HPAH30, MUA700C-EC, MUA800C-EC, TP30

Free shipping across Canada 
Breathe easy with the PureFilters Promise
Clean indoor air is essential to our well-being, and Canadians deserve a company that offers products to help them live a healthier life. PureFilters was founded with one mission - to help Canadians enjoy clean and healthy indoor air at an affordable price. 
From quality products to hassle-free returns, to superior customer service - our team at PureFilters is ready to help you with your order. Feel free to contact us via live chat, or email us at support@purefilters.ca if you need help with your order.