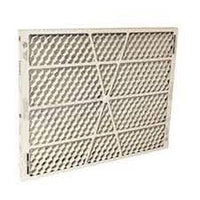 Lennox X8793 20x20x1 Replacement Filter
Get The Lennox X8793 20x20x1 Replacement Filter Delivered To Your Door
This product is a genuine Lennox product, sourced directly from the manufacturer.
PCO metal mesh insert, 20" x 20" x 1". 
Fits Lennox PCO14‐23
PureFilters is Canada's #1 furnace filter company
From hassle free returns, to instant responses via chat/phone/email, our PureFilters team goes above the call of duty to keep your air fresh without the stress. 
If you need help and prefer to speak to someone, please feel free to contact us anytime!
Experience the cleanest air in your home today, without paying a premium price for it.
PureFilters - keeping your air fresh, without the stress.