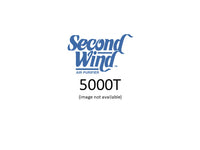 Second Wind 5000T Track Connector
Second Wind 5000T Track Connector 
Get the Second Wind 5000T Track Connector delivered to your door.
This  is a genuine Second Wind product, sourced directly from the manufacturer.
Stainless Steel Mounting Track with End Bracket, 74". 
For use with DL/SL units
Breathe easy with the PureFilters Promise
Clean indoor air is essential to our well-being, and Canadians deserve a company that offers products to help them live a healthier life. PureFilters was founded with one mission - to help Canadians enjoy clean and healthy indoor air at an affordable price. 
From quality products to hassle-free returns, to superior customer service - our team at PureFilters is ready to help you with your order. Feel free to contact us via live chat, or email us at support@purefilters.ca if you need help with your order.