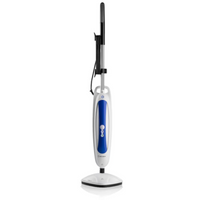 200CU Steamboy Steam Floor Mop
200CU Steamboy Steam Floor Mop
Clean! Fresh! All you need is water.

Since the only ingredient needed to use the Steamboy 200CU is water, cleaning your entire home has never been healthier, safer or more cost-effective.

Removes dirt, kills bacteria and germs. Steam is a great, effective way of removing dirt and killing bacteria and germs naturally.

Steamboy delivers 245F steam to floor and carpet surfaces, sanitizing as it cleans. 
Shop PureFilters 
Steam cleaning is a game-changer when it comes to improving indoor air quality. It eliminates allergens, germs, and pollutants effectively, giving you a healthier living space. It also reduces the need for harsh chemical cleaners, which can worsen indoor air.
PureFilters was founded with one mission - to help Canadians find affordable products to solve their indoor air and water filtration needs. We source our products directly from trusted Canadian suppliers and manufacturers, ship directly to your home in 3-5 business days, and give you hassle-free returns and reliable customer service.
If you need help with your order, feel free to contact us via live chat, or email us at support@purefilters.ca.